Dr. Walter Potaznick, O.D., F.A.A.O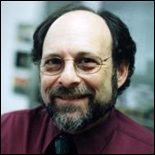 Dr. Walter Potaznick has been a private practitioner in Dedham Square for two years and at Cornerstone Optometric in Taunton for many, both primary care practices with pediatrics, vision therapy, and sports vision specialties. Dr. Walter happily accepts many types of insurance, including VSP at his practice.
Dr. Potaznick has 36 years of experience as an optometrist, including 20 years as director of eye care services at the South Boston Community Health Center. Dr. Potaznick earned his doctor of optometry degree from The New England College of Optometry in 1976.
In 1977, Dr. Potaznick became the first new optometrist from the college to complete a clinical fellowship in pediatrics. He really loves working with children.
Dr. Potaznick has been an associate professor at college since 1986 and has taught and worked abroad, including as a consultant and optometrist for the South Africa Red Cross Flying Doctors Service.
With Leonard Shwom, R.D.O. the optician right next door, you can have a comprehensive eye exam and have your eyewear selected before leaving the square!
Testimonials
"I found Dr. Potaznick on the VSP site a few months back, when my glasses stopped working...woops! He was able to see me promptly for an eye exam. He was timely, thorough, and I was able to see better right away. I highly recommend him."
-Amanda, Needham, MA
"My children's eye health is very important to me. Dr. Potaznick was great! He really explained to them the importance of the eyes, especially with sports. What a great find in Dedham Square, especially with the eyewear maker, Lenny, next door."
-Paula, Dedham, MA
"He's the best!"
-Alan, Hyde Park, MA